Crisis Communications
One day, you will face a crisis. Being prepared could save your brand and your career. This course will help you to plan for every eventuality, assemble your crisis team, and stay cool under pressure.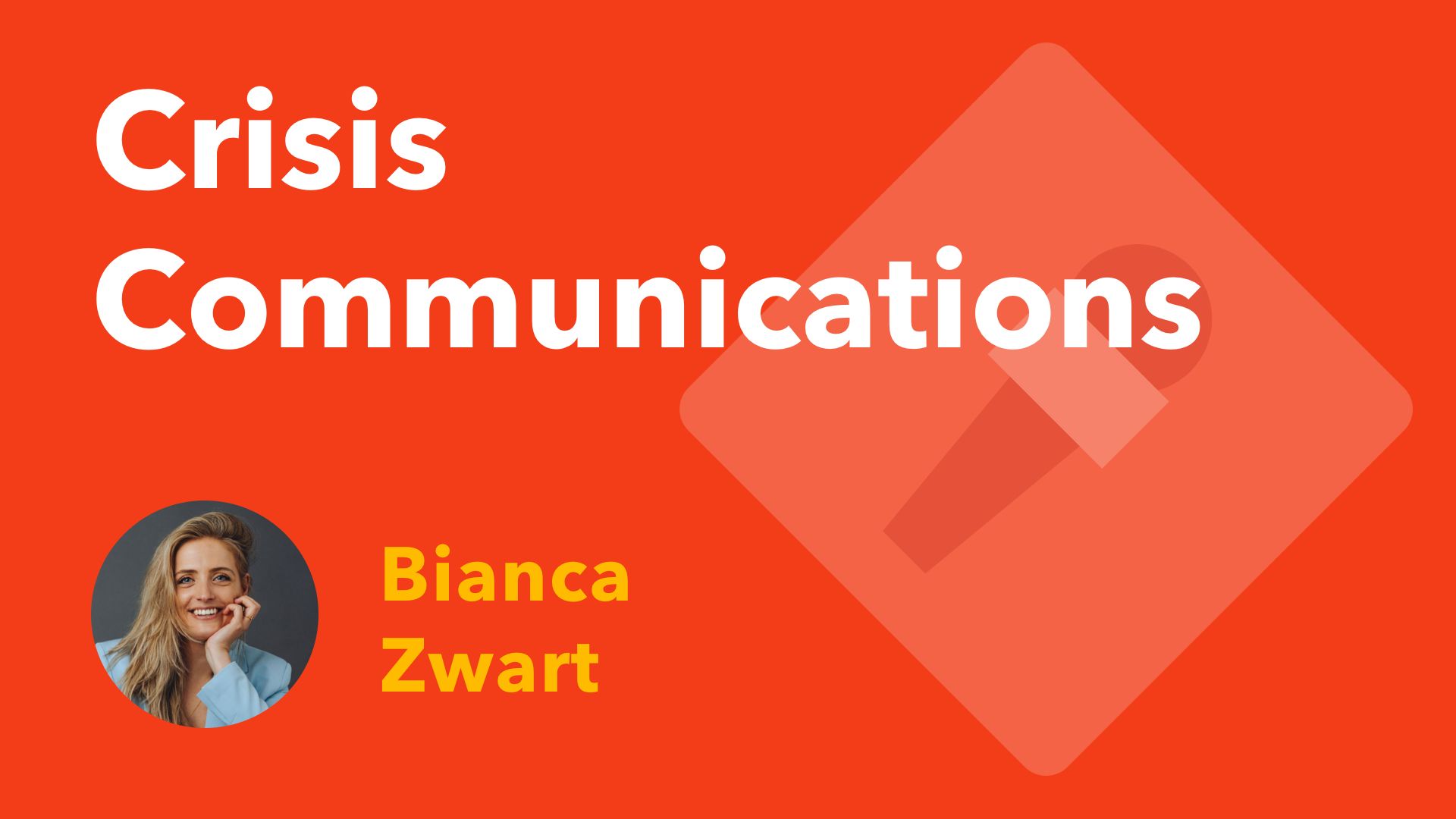 About the course
Protect your brand and your career by learning how to handle a crisis before it hits.

Over the course of your career you will face at least one crisis. How you handle it could determine your future. This course gives you, and your team, the skills you need to protect your brand's reputation and come out on top.
Identify your key messages
Learn how to define the messaging that will guide your crisis response.
Real scenarios
Prepare for every crisis scenario—even those you hadn't thought of yet.
Build your crisis team
Start preparing your team now so you are all ready when a crisis hits.
Learn how to survive a crisis with your reputation intact
Over 7 lessons you'll learn how to prepare your organization and staff for a wide range of crisis scenarios.

You will:
Have 24/7 access to bite-sized lessons
Protect your reputation against future crises
Get certified in crisis communications
In this course, you'll learn...

How to get the most out of your team during a crisis
How to identify issues and prevent them becoming a crisis
How to write a crisis statement
How to protect your reputation during a crisis interview
YOUR TEACHER FOR THIS COURSE
Bianca Zwart
Bianca has a wealth of experience in PR. As founder of the PR agency Black & White Communications, she has worked for some of Europe's fastest growing companies. As an entrepreneur, Bianca appreciates the unique needs of startup PR. She is currently Chief of Staff for bunq where she combines her strategic vision and creative operational vision to drive bunq's radical change in the banking industry.