How to launch in the press
Learn what it takes to launch your product, brand, or service in the media. Maximize your impact with step-by-step, practical lessons and build your personalized launch strategy.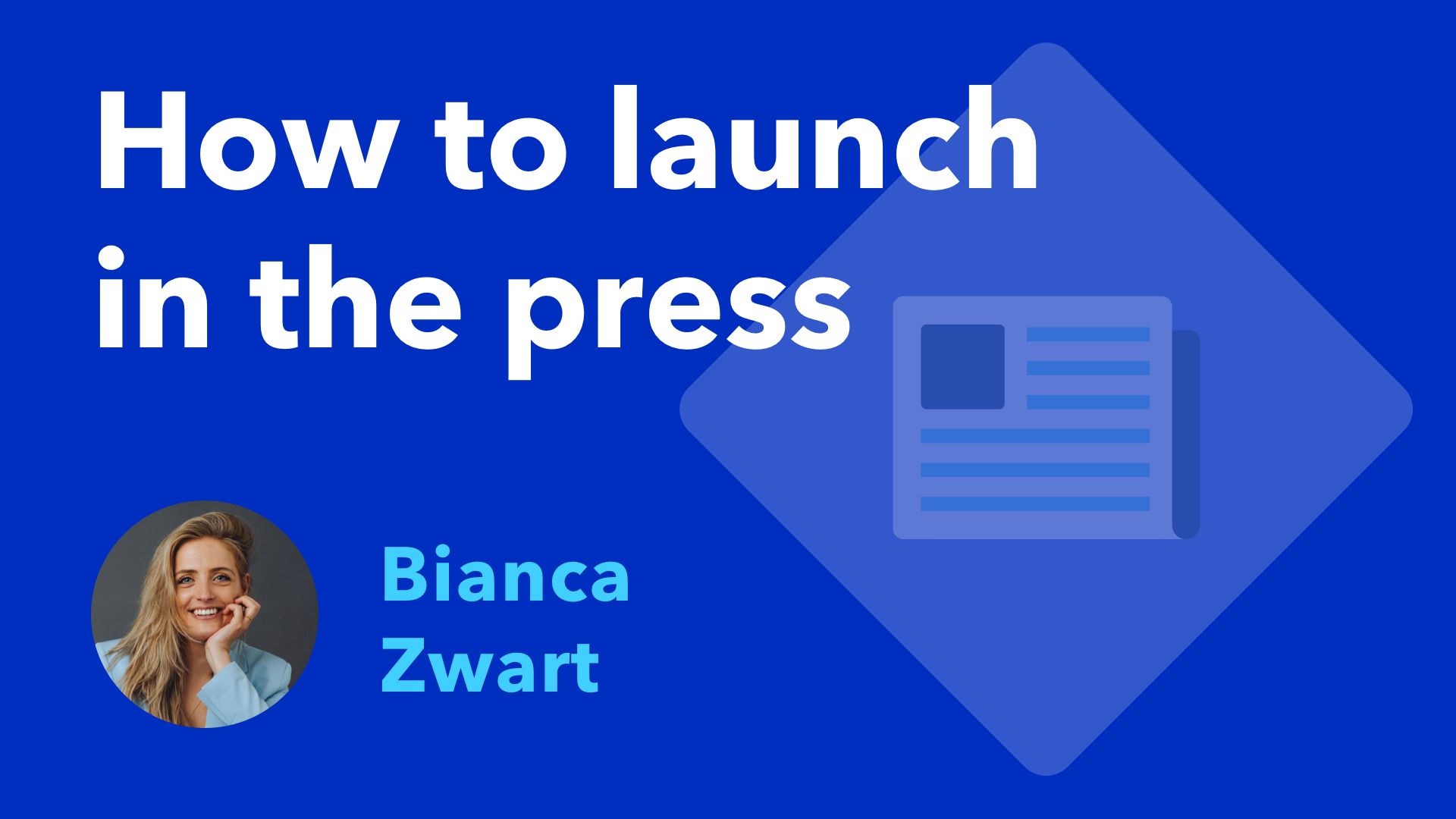 About the course
First impressions count. Introduce your brand or product to the world with confidence and learn how to keep your momentum up after the big moment. This course is perfect for you if you know you have a great product or idea, but aren't not sure how to get it the attention it deserves.
Practical approach
Get actionable tips that you can apply to your launch immediately.
Leverage your personal brand
Learn how to build your personal brand and use it to your advantage.
Traditional and modern media
Learn how to maximize the impact of your launch through social media.
Learn how to launch your brand in the press
Over 10 lessons, you'll learn all the basic concepts and principles of effective public relations.

You will:
Have 24/7 access to bite-sized lessons
Prepare for your next launch
Become certified in positioning your brand in the press
In this course, you'll learn...

How to create a high-level strategy for your next launch
How to position your brand messaging in the press

How to align your team before and after going live
YOUR TEACHER FOR THIS COURSE
Bianca Zwart
Bianca has a wealth of experience in PR. As founder of the PR agency Black & White Communications, she has worked for some of Europe's fastest growing companies. As an entrepreneur, Bianca appreciates the unique needs of startup PR. She is currently Chief of Staff for bunq where she combines her strategic vision and creative operational vision to drive bunq's radical change in the banking industry.